Conference Highlights
Association of Official Analytical Chemists (AOAC)
132nd Annual Meeting & Exposition
August 26-29, 2018 – Sheraton Center Toronto Hotel
The AOAC is a great source for industry gathers to learn and collaborate on the past, present, and future of science and the business of analytical, scientific evaluation.
Highlights:
Nearly 900 attendees
More than 60 exhibiting companies
15 Exhibitor presentations
300 Posters
Open access to all member community meetings
30 Scientific sessions ranging in a variety of topics in food safety and security
One of our customers, Dr. Michelle Colgrave from CSIRO – Commonwealth Scientific and Industrial Research Organisation, attended and presented her work. Dr. Colgrave delivered an excellent foodomics presentation. Using the TripleTOF® 6600+ and the QTRAP® 6500 systems, Dr.Colgrave and her team have developed a new barley grain which is gluten free and is used in beer production. The beer is made from a unique grain called Kebari, Kebari barley is a new grain that meets the World Health Organization's recommendation for classification as gluten-free. The first commercially-produced product made with Kebari grain is Radeberger's Pionier gluten-free beer, now available in Germany.
Dr. Colgrave and team published a paper, Creation of the First Ultra-Low Gluten Barley (Hordeumvulgarel.) for Coeliac and Gluten-Intolerant Populations, on how they developed this new product and tested its authenticity using SCIEX instrumentation.
---
Customers Talk, We Listen​
Extending Compound Coverage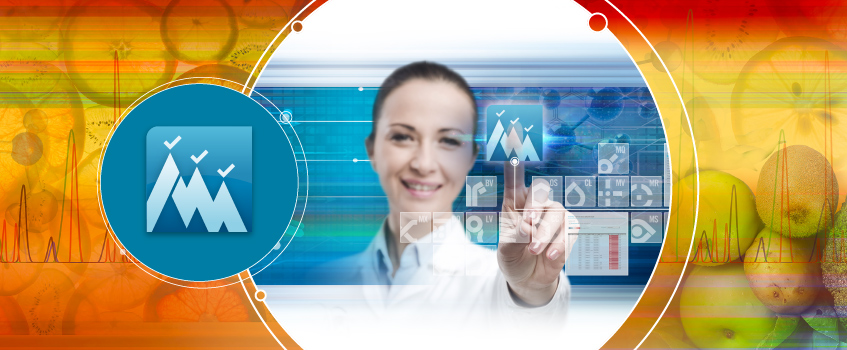 Confident compound identification is a major bottleneck in the many research fields today (e.g. metabolomics, forensics, etc.). To help alleviate this there is a need for larger libraries and databases of spectral compounds which can aid the compound identification process.
The SCIEX All-In-One High Resolution MS/MS Spectral Library enables accurate compound detection and identification through library spectral matching. In combination with the licensed NIST '17 MS/MS Library, the analyst has access to MS/MS spectra for over 17000 compounds including human and plant metabolites, sugars, glycans and natural products commonly investigated in complex samples, from blood, urine and tissues to fruits and vegetables.
This library provides forensic scientists powerful tools to detect and identify novel drugs of abuse and other emerging forensic compounds of interest present in a variety of complex matrices. It allows scientists to detect and identify contaminants, residues, and endogenous constituents in complex food and environmental samples. Finally for metabolomics researchers this library overcomes the metabolite identification process by providing access to a large spectral library.
Access our technical applications notes for more details:
---
Feature Article
New Dimension in Selectivity and Sensitivity using SelexION
Achieve a New Dimension in Selectivity and Sensitivity using SelexION™ Differential Mobility Spectrometry (DMS)
SCIEX mass spectrometry are renowned for providing exceptional sensitivity, selectivity, resolution, throughput, and mass accuracy, but certain applications demand additional levels of selectivity. This is where differential ion mobility technology comes can help. It delivers highly-selective, robust and powerful ion separation, adding another level to your analytical performance to your existing technology.
SelexION DMS technology provides another level of selectivity and sensitivity challenges in quantitative bioanalysis for both small and large molecules. Peptides and proteins often suffer from interferences, poor fragmentation, and lack of quality unique peptides compared to background. DMS can be used to help remove sample interferences and separate isobaric peptide species, resulting in more sensitive and selective detection and quantitation of large molecule targets.
In addition, the bioanalysis of small molecule therapeutics also has struggles in achieving accurate and robust quantitation of small molecule therapeutics and metabolites, often complicated by matrix interferences, high baseline signal, and lack of isomer resolution and potential isobaric interferences.
To learn more on capabilities of SelexION DMS Technology, check out the SelexION ebook
Recently, SCIEX invited one of our customers to share their experiences of the use of DMS at our annual user group meeting at ASMS. Then, more recently Dr. Chen of Alta Sciences gave his evaluation of SelexION to the wider bioanalytical community with a live webinar hosted by Bioanalysis Zone.
Dr. Mingluan Chen is a senior Scientist at Alta Sciences – Algorithme Pharma. His presentation illustrated, with multiple case studies, how SelexION DMS can be efficiently utilized to overcome background interference challenges which might otherwise limit assay capabilities for both small and large molecule bioanalysis, including:
Developing rapid chromatography by eliminating endogenous interference
Differentiating isomeric interferences
Improving S/N ratio by reducing background
Resolving matrix interference, with simplified sample preparation
You can access the on-demand webinar
---
Survey Results​
Preferred Applications Architecture for Supporting R&D Labs
Data generated by analytical laboratories has dramatically increased in past few decades due to rising technological advancements. This leads to a heavier reliance on complex data processing to obtain results.
In a recent survey we asked our advisors for their preferred applications architecture for supporting R&D labs. The responses we received are shown below.
These results suggest that a large majority of laboratories still rely on desktop applications to do their work.
---
The Key Demands of Any Water Testing Laboratory
In a survey commissioned by SCIEX, Environmental laboratories throughout Europe were questioned on what they see as crucial in their pursuit to deliver high quality results to regulatory standards.
---
SCIEX Knowledge Base Articles – Questions By You and Answers by SCIEX Support Experts
Did you know you can access Knowledge Base Articles for trending user questions compiled and answered by SCIEX support experts? Doing so may help to reduce your support calls, not to mention downtime. Instead of waiting for a problem to occur, you can stay on top of it, and be a part of the solution. To give you an idea of trending articles, see some of the questions and answers below:
Knowledge Base is your tool to finding answers about common questions. Visit Knowledge Base Articles to get a complete overview of even more incredible questions and answers.
---
LC-MS Maintenance and Troubleshooting – Tips and Tricks for New Users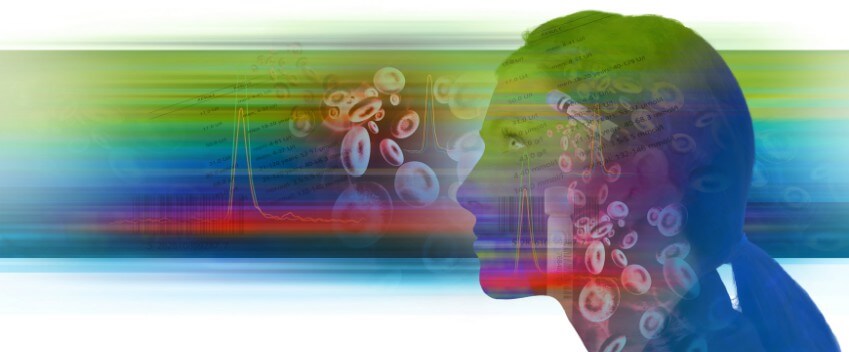 This video will focus on routine maintenance and troubleshooting for a new LC-MS user. We will review maintenance schedules for both the HPLC and the MS. The webinar will review how to diagnose symptoms, and correct the issue. During the webinar step through example issues to help demonstrate the pathway to identification and resolution of a common problem.
Learning points:
Routine Maintenance recommendations
Basic troubleshooting tools
Common issues review

RT shift
Signal drop
Curve failure